Create lists from any site
Below are just a few examples of how you can use the our bookmarklet to add items from any site to your lists.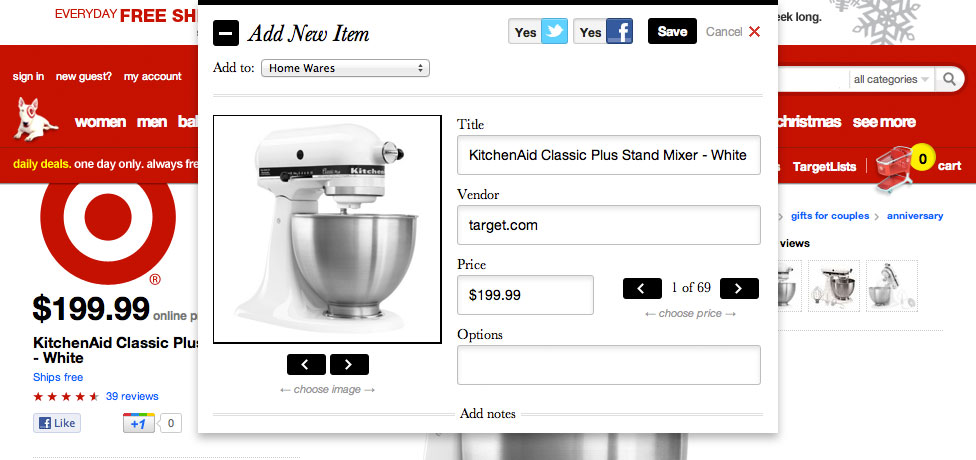 Hosting a holiday party?
Make a list of all the kitchen supplies and other goods you'll need to make it the perfect event. Shop on Target.com
Like what you see so far?
It only takes a few seconds to sign up and start making your own lists.
And if you're still not convinced, check out the other features below.
Sign up now!
Sharing is Caring

Easily share your lists with your family and friends via email, Facebook or Twitter.

Full Privacy Controls

You can choose to make your lists public, private, password protected, or availble via a private link.

It's More Fun with Friends

You can friend and follow your family and friends on Listly to keep up on what they're into.

Thanks are always Welcomed

Easily send a Thank You to anyone who buys you something from one of your lists.

It's Good to be Liked

Let your friends know what you think. Add it to your Likes list and they'll know it's a good buy.

Coming Soon

Get Organized

Copy or move items from one list to another at anytime. Worry about the order later.